You spend hours looking for the ideal garment, you try it, you buy it and finally, you will use it, but you realize that you do not look like the day you tried it on!
This is a typical thing that has happened to all women, but you should know that it is not about you or your body, but about the tester! It is in that place where we usually make the decision to take the garment or leave it and in general, the stores know how to accommodate everything strategically to convince us and not hesitate to buy it.
We tell you why the clothes do not look like the dressing room!
Mirrors
This is the main trick. The mirrors are designed in such a way that the clients look thinner; You probably also have the perception that the garment you are trying on makes you look taller and more stylized than usual.
Illumination
The light of the testers is very intense and in most cases white or fluorescent, as in the fashion catwalks. The reason? They emphasize more the details and the color of the clothes.
Space
Some testers are very small, uncomfortable and lack of organization are full of clothes that other people leave and therefore do not take the time to analyze if the garment fits perfectly.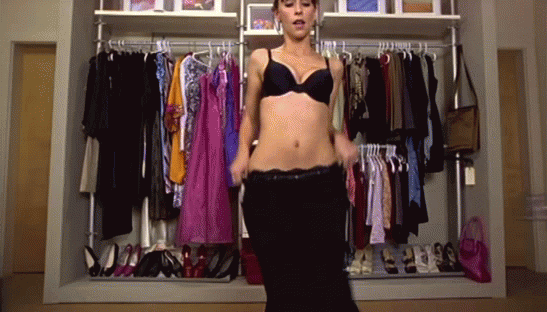 Delusion
Everything is very well planned, even the choice of curtains! Usually they 
are white, black or gray and this helps the colors you choose on the garments stand out.
To prevent this from happening to you, we recommend you:
Check the garment very well, the lights can make it look different color or not notice possible spots or defects.
Do not stay alone in the tester; Go out into the hall, turn around and check from all angles how you look.
When you get home, put the garment back and check if it convinces you as to when you were in the dressing room; If not, do not remove the label. You can still go back to the store and make a change.
Each dressing room is different; You can experiment by going to different stores with the same look and notice how different you look.