Originally from Los Angeles, the artist Jeff Victor had the idea to trace the evolution of famous actors and iconic characters of pop culture through a series of illustrations that shows us that time passes.
Everybody changes over time, even our favorite actors and the most iconic characters in pop culture. This evolution, the artist Jeff Victor retraces it admirably well through a series of really successful illustrations that also reflects the evolution of style over time.
Originally from Los Angeles, this artist who loves pop culture had the idea to reproduce with cute illustrations the evolution of the most famous characters of pop culture, mostly superheroes. But that's not all: some iconic actors like Jeff Goldblum or Andy Serkis are also illustrated through this prism that shows us that cinema evolves from year to year.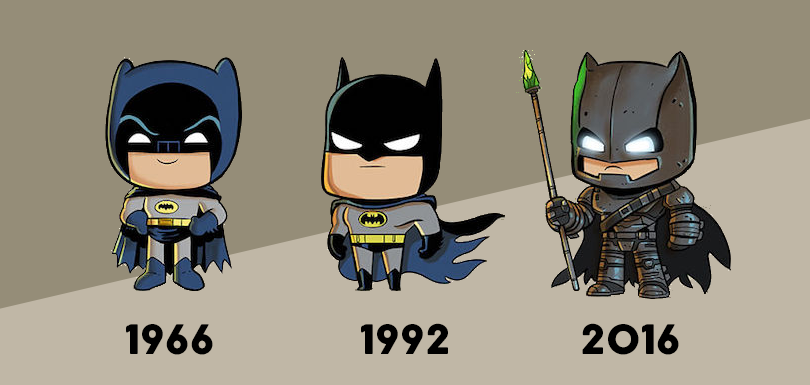 We let you discover below a beautiful overview of his creations and we invite you to go to the Instagram account of Jeff Victor to learn more about his art.
Thor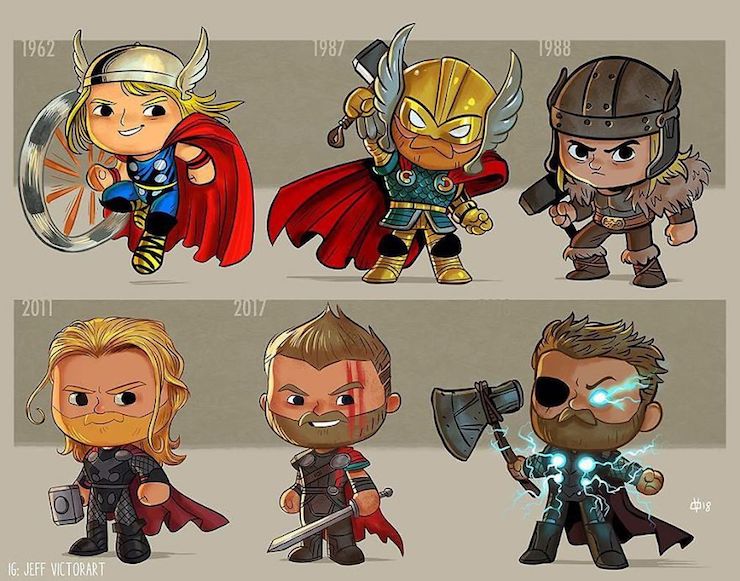 Princess Leïa (Star Wars)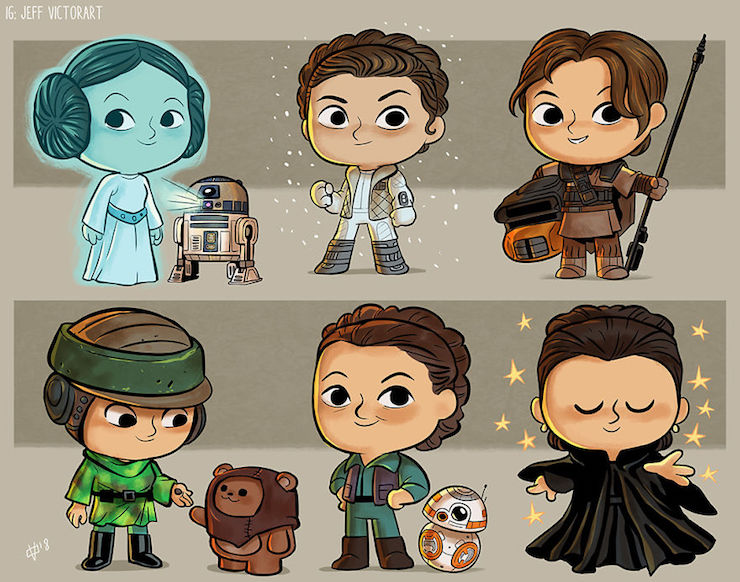 Hugo Weaving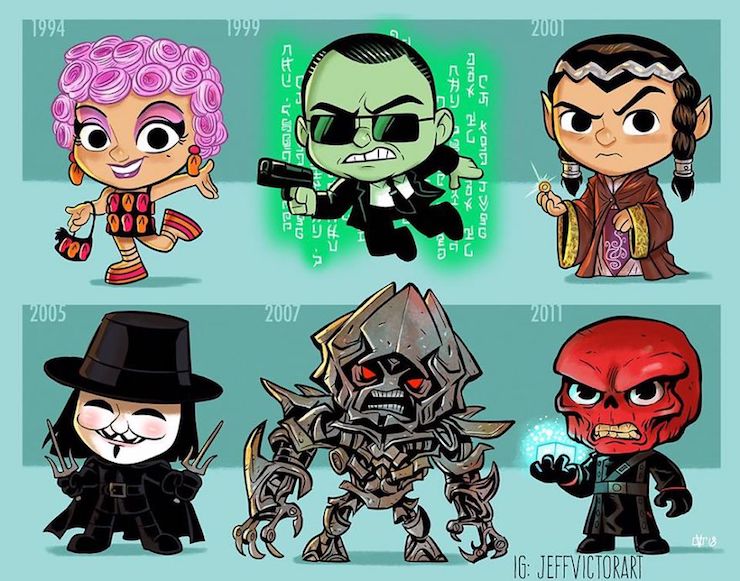 Jeff Goldblum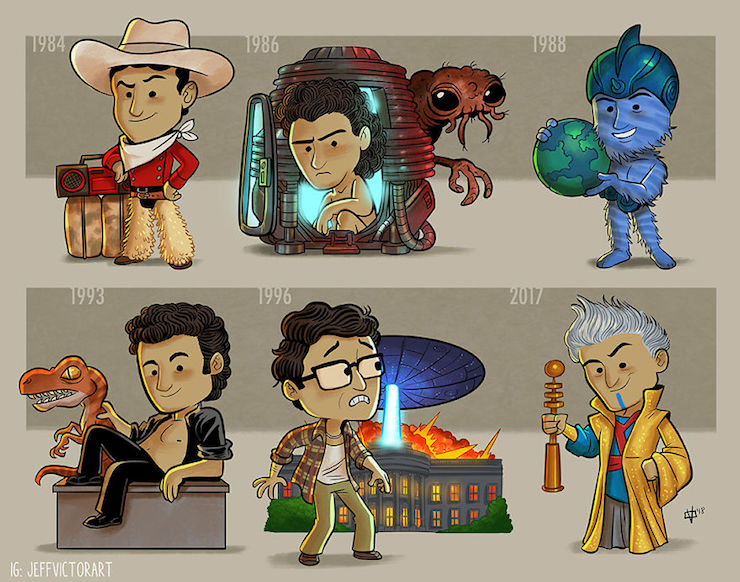 Captain America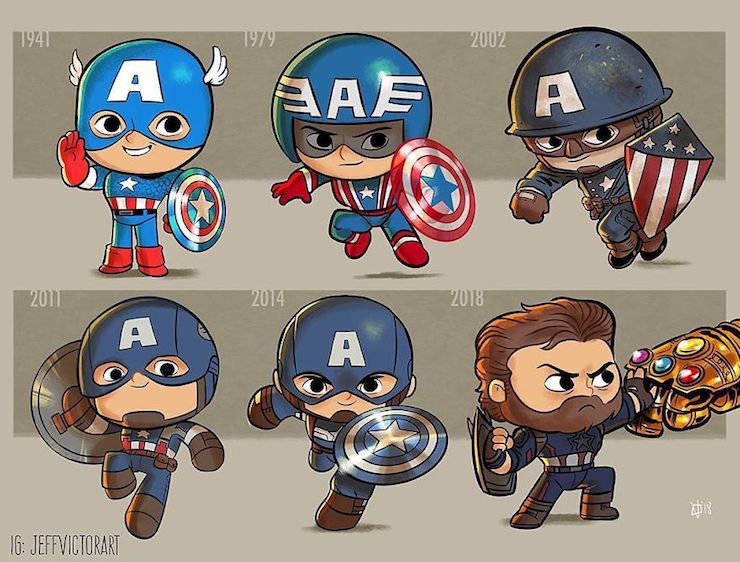 Iron Man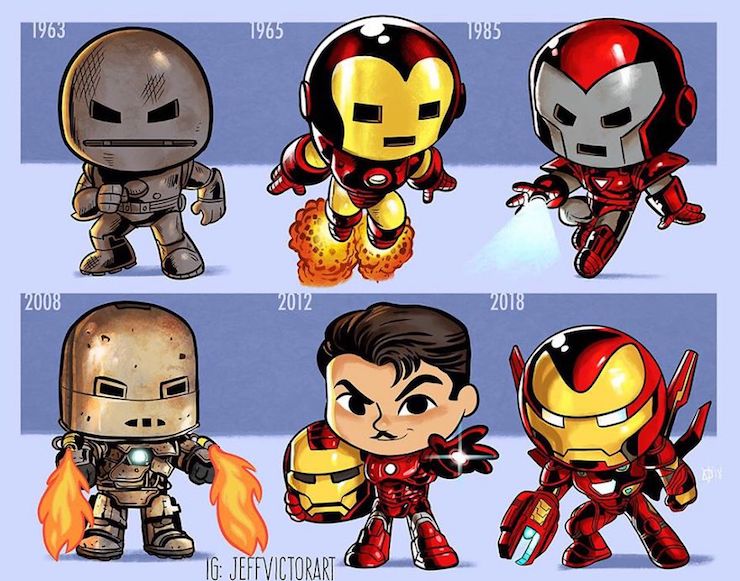 Hulk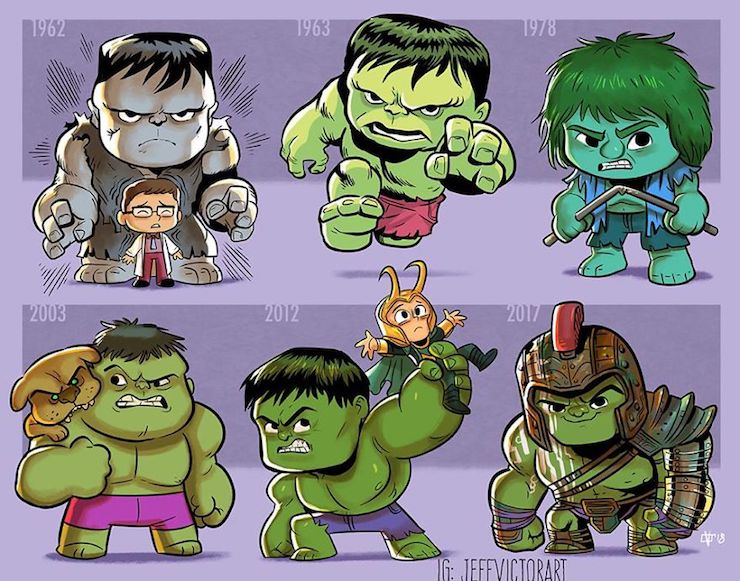 Luke Skywalker (Star Wars)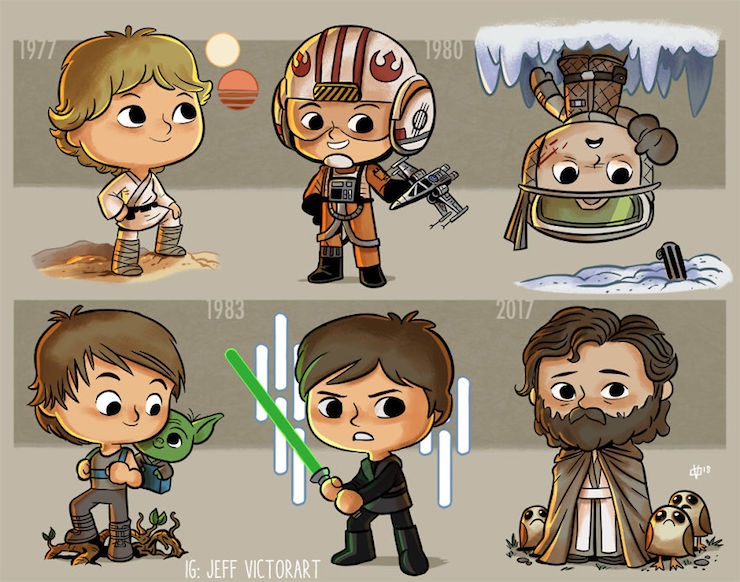 Dead Pool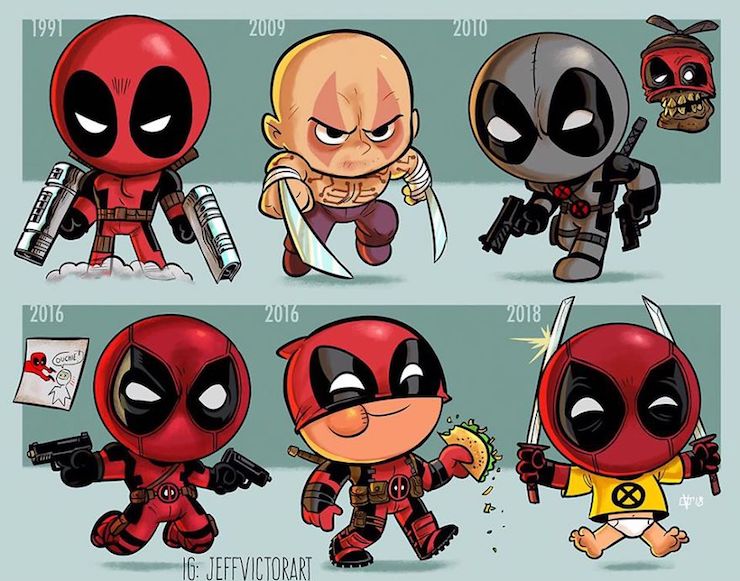 Loki
Dwayne 'The Rock' Johnson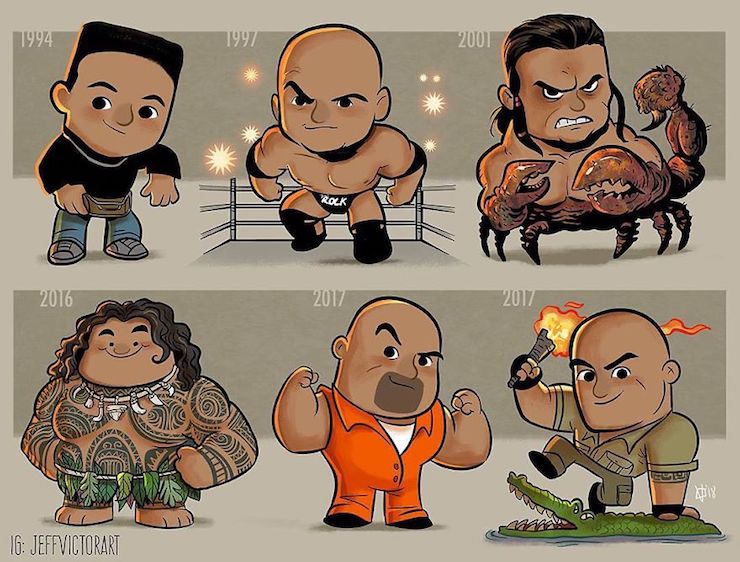 Greedo (Star Wars)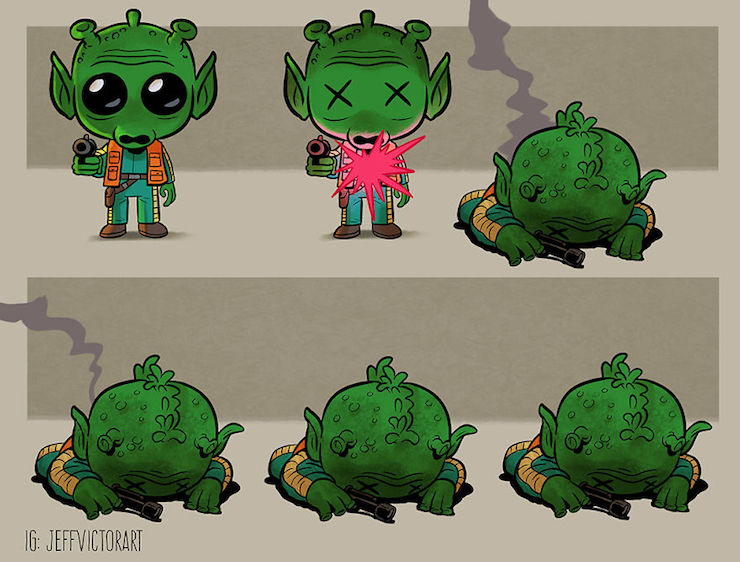 Samuel L. Jackson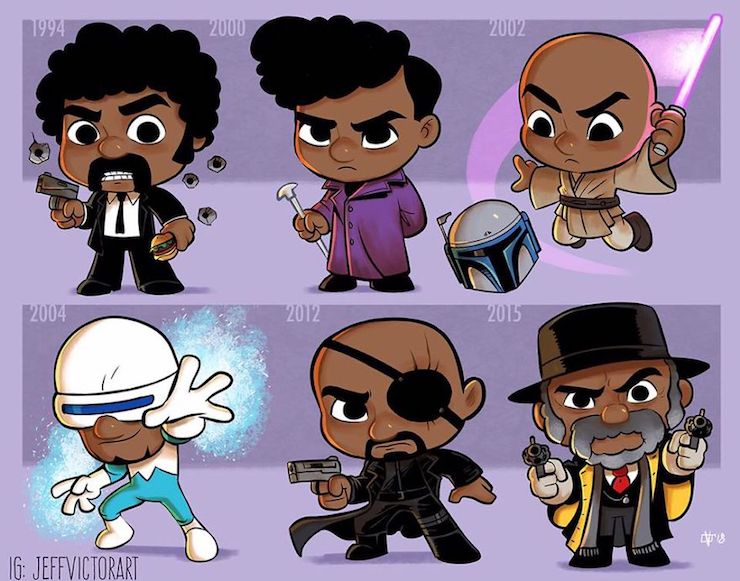 Wonder Woman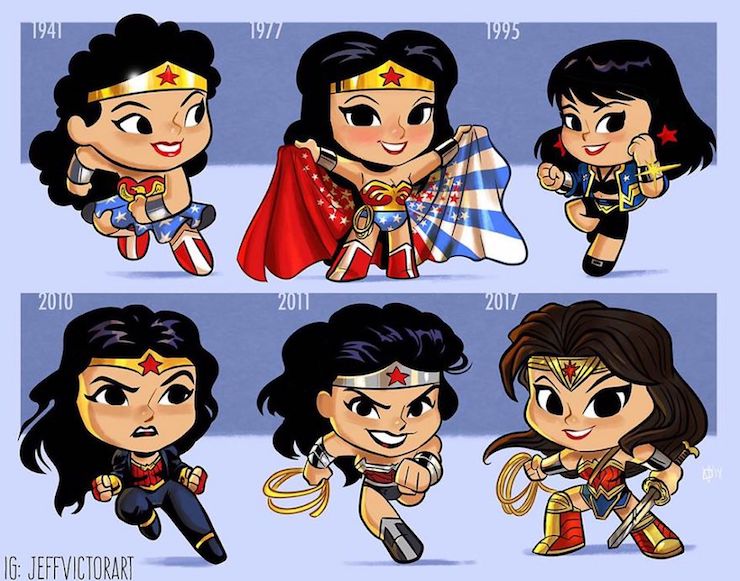 Poison Ivy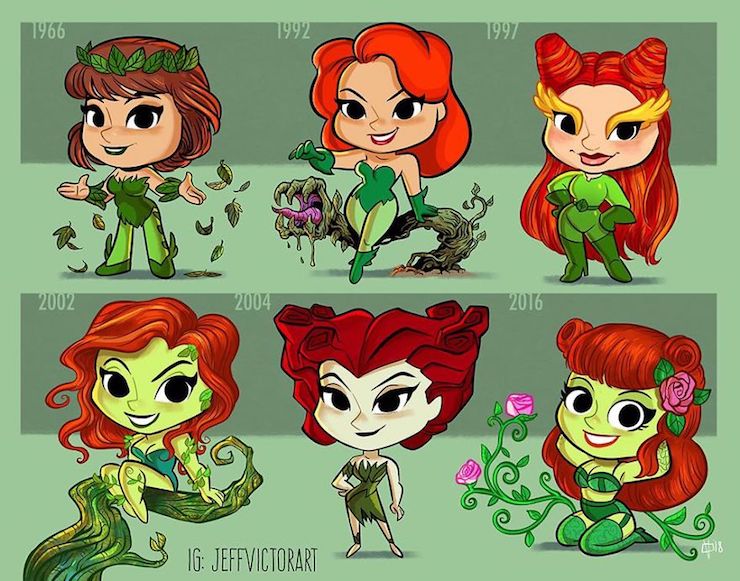 Bill Murray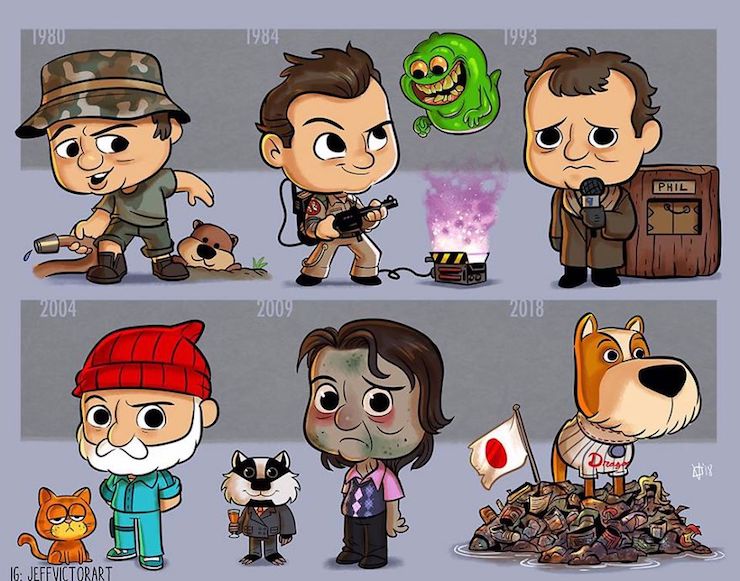 Spiderman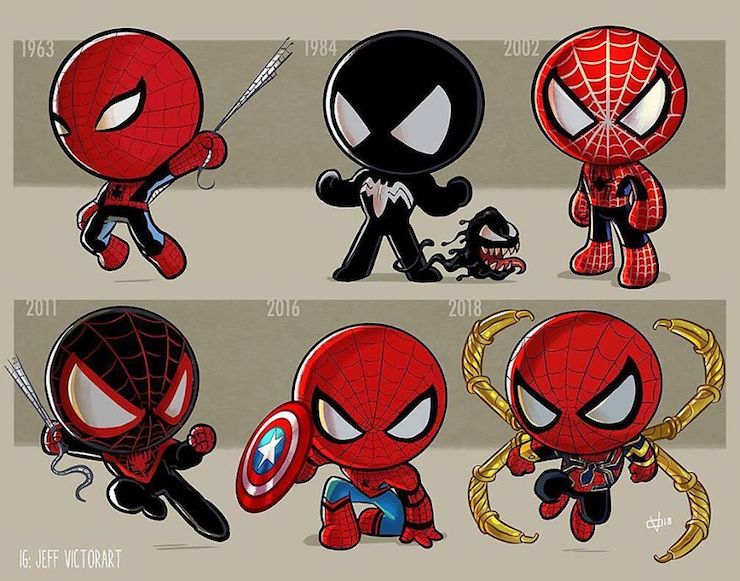 Pennywise (That)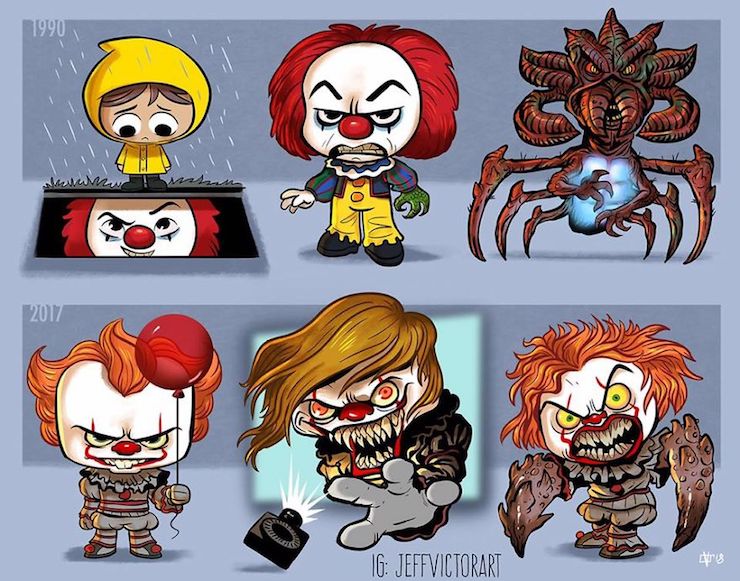 The Joker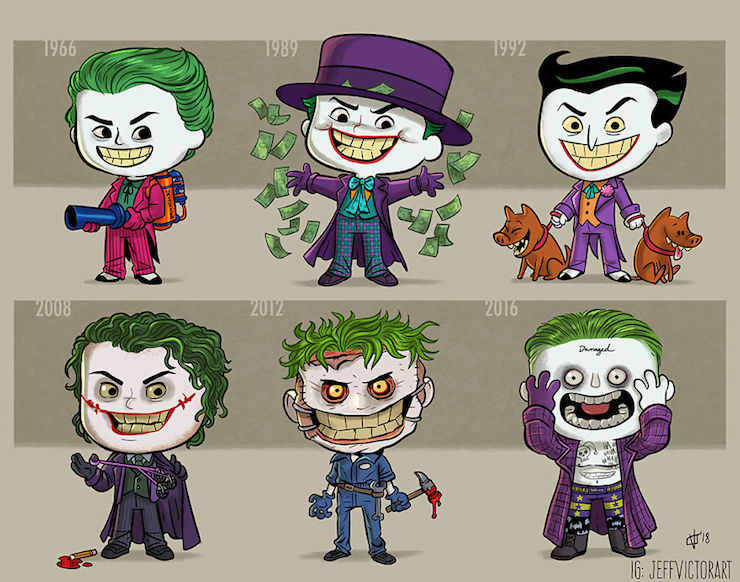 John Goodman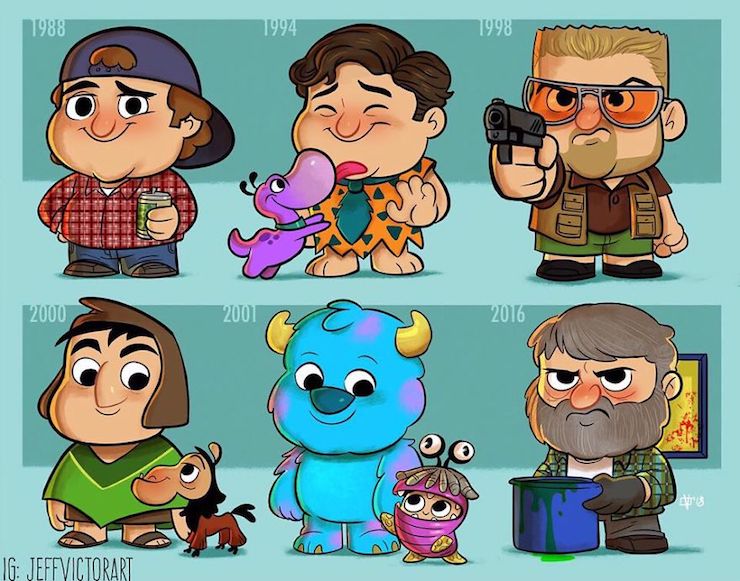 Michael Jackson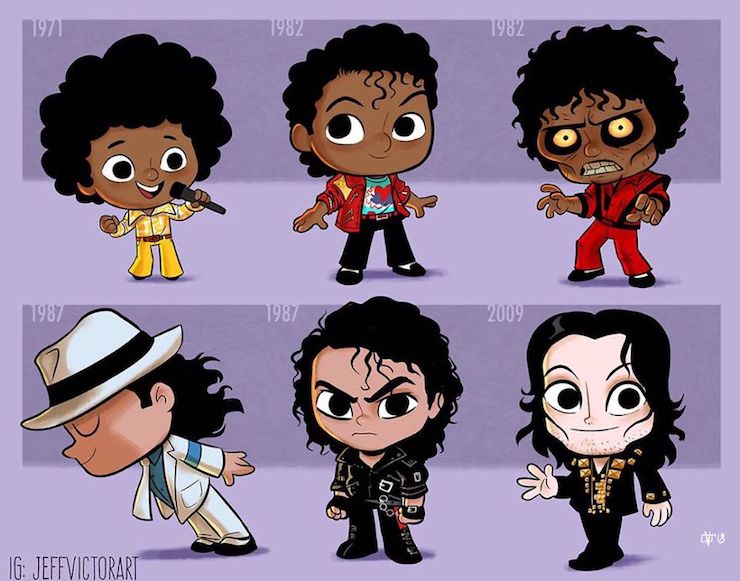 Batman
Simon Pegg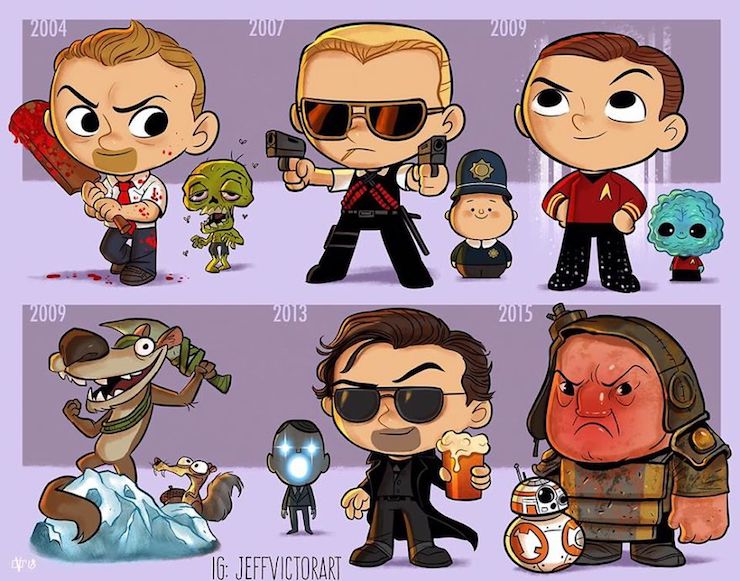 Catwoman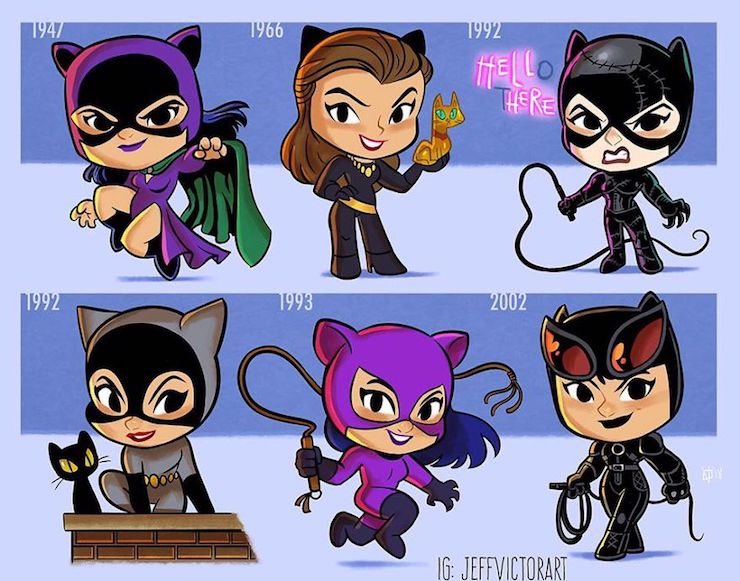 Andy Serkis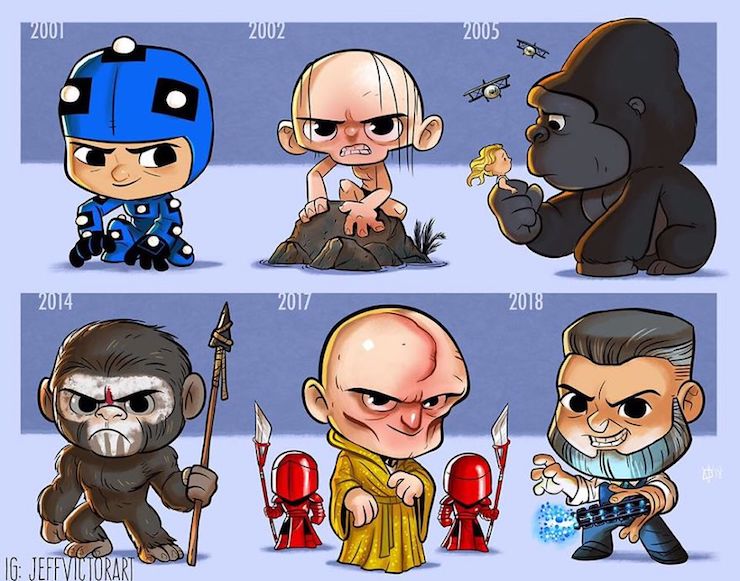 Magneto (X-Men)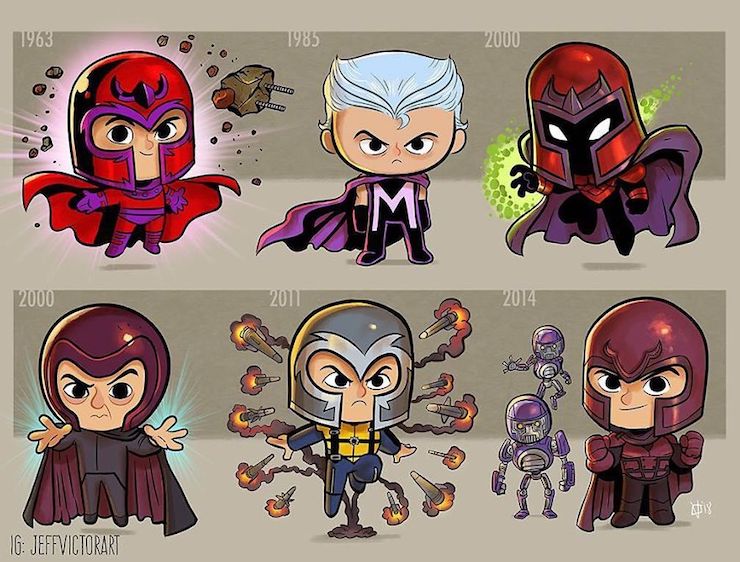 Predator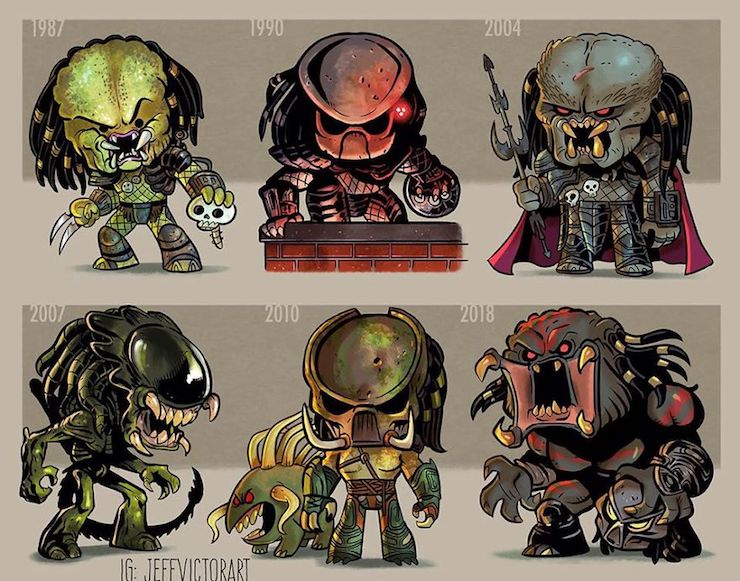 Superman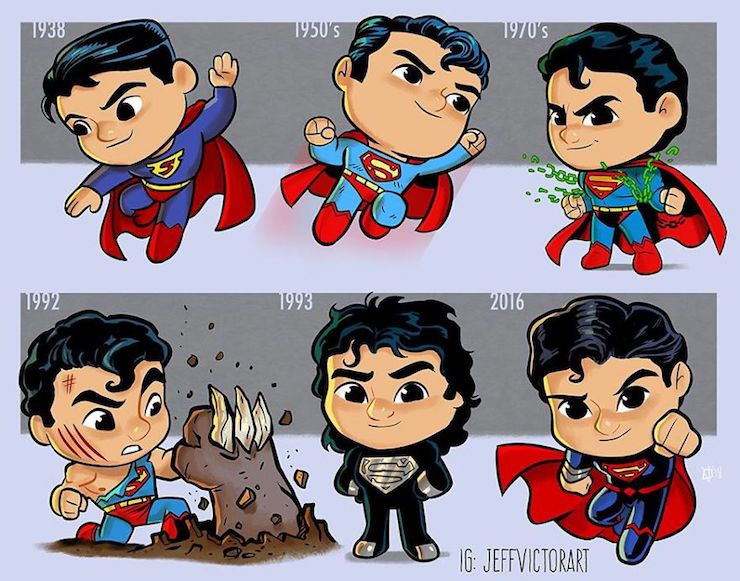 Jean Gray (X-Men)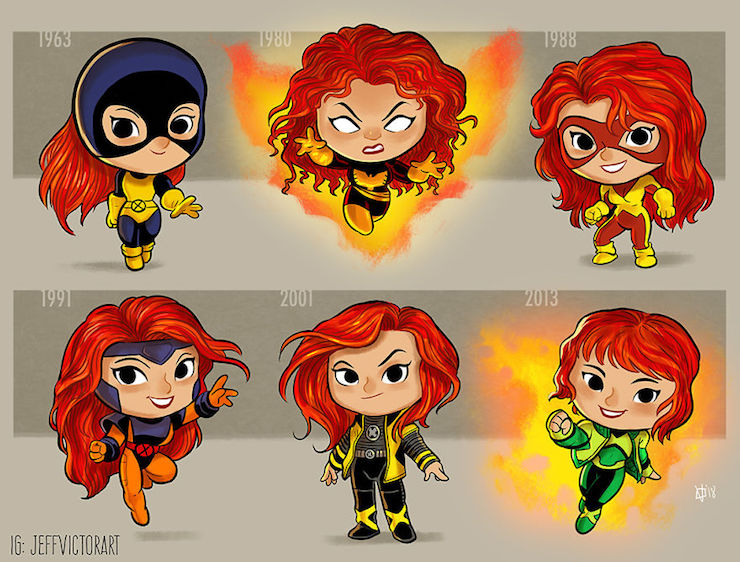 Captain Marvel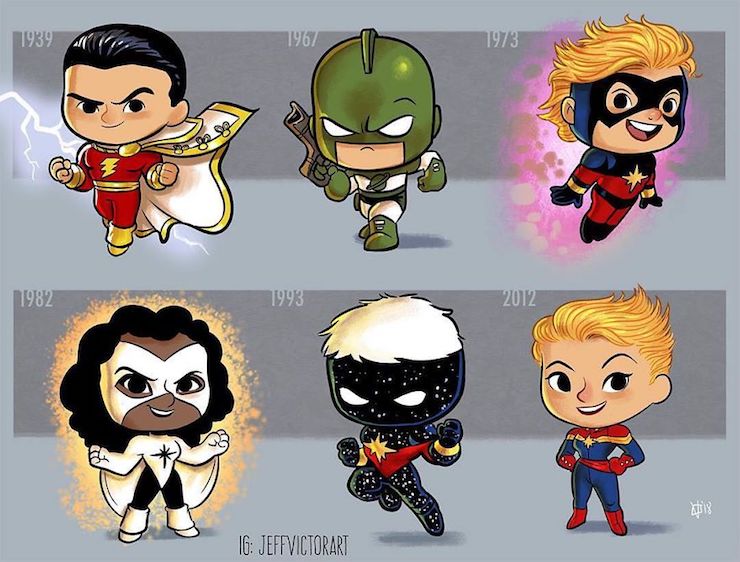 Venom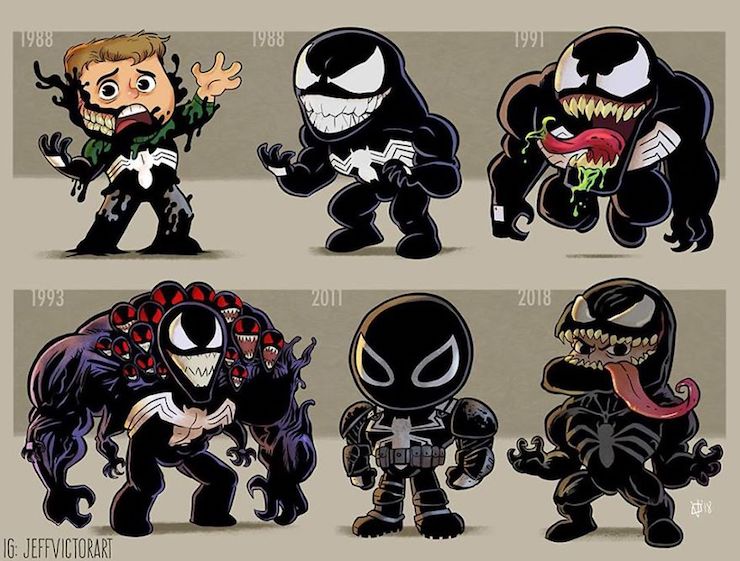 Jason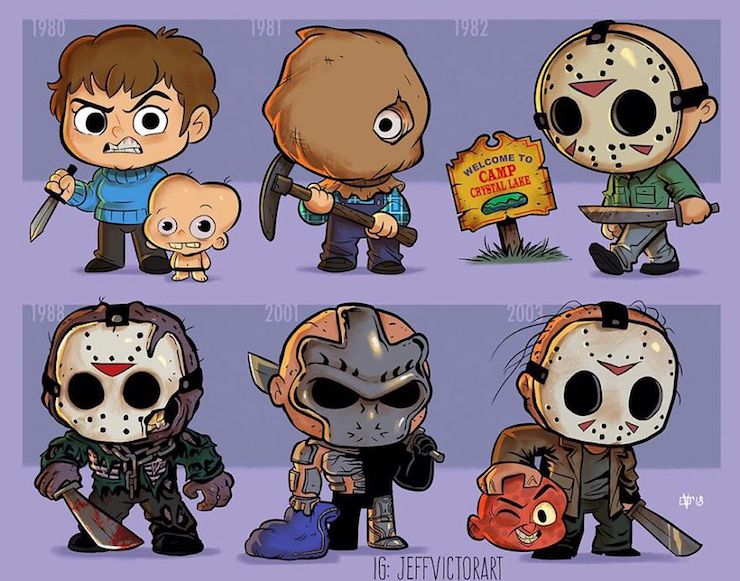 Alien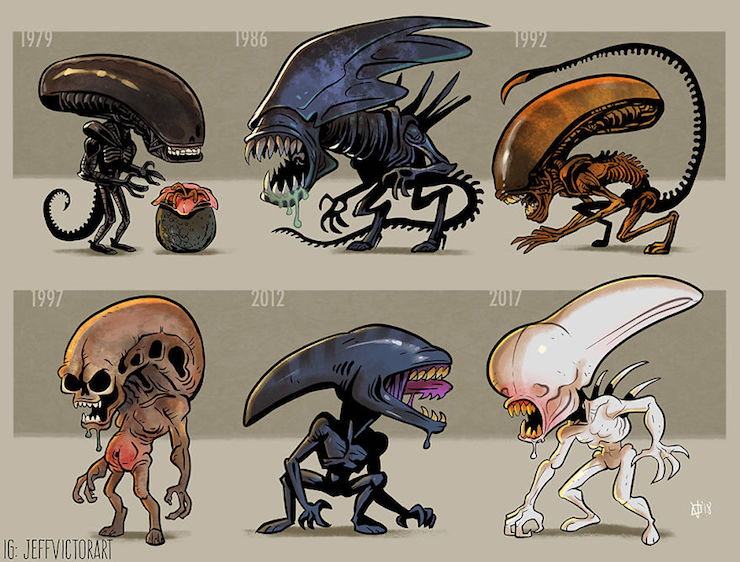 Robin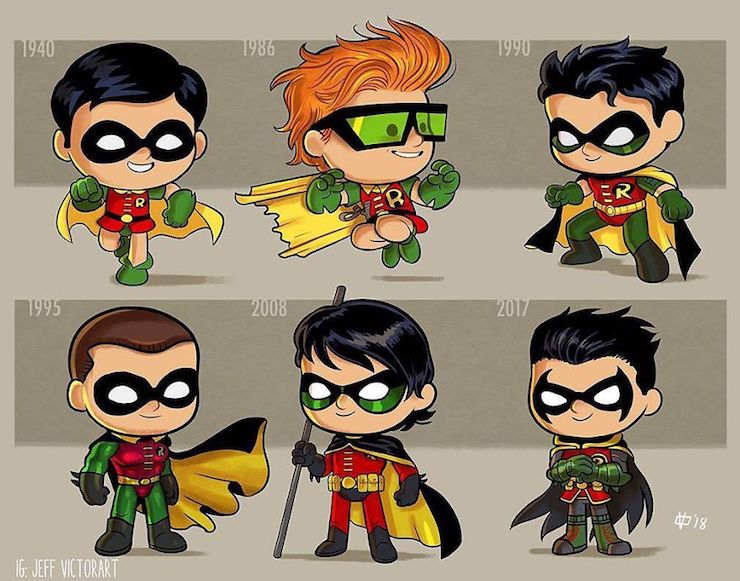 Batgirl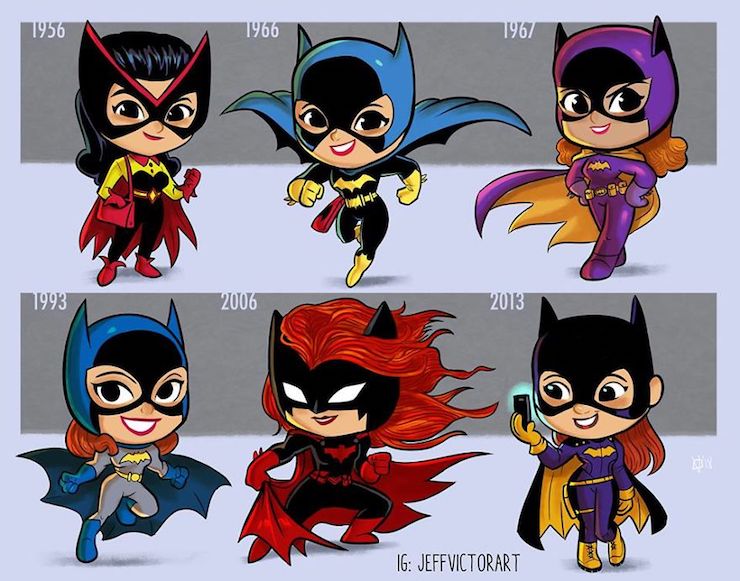 Designed by: Jeff Victor
Source: boredpanda