Some just really feel free without clothes. Others just do not have air conditioning.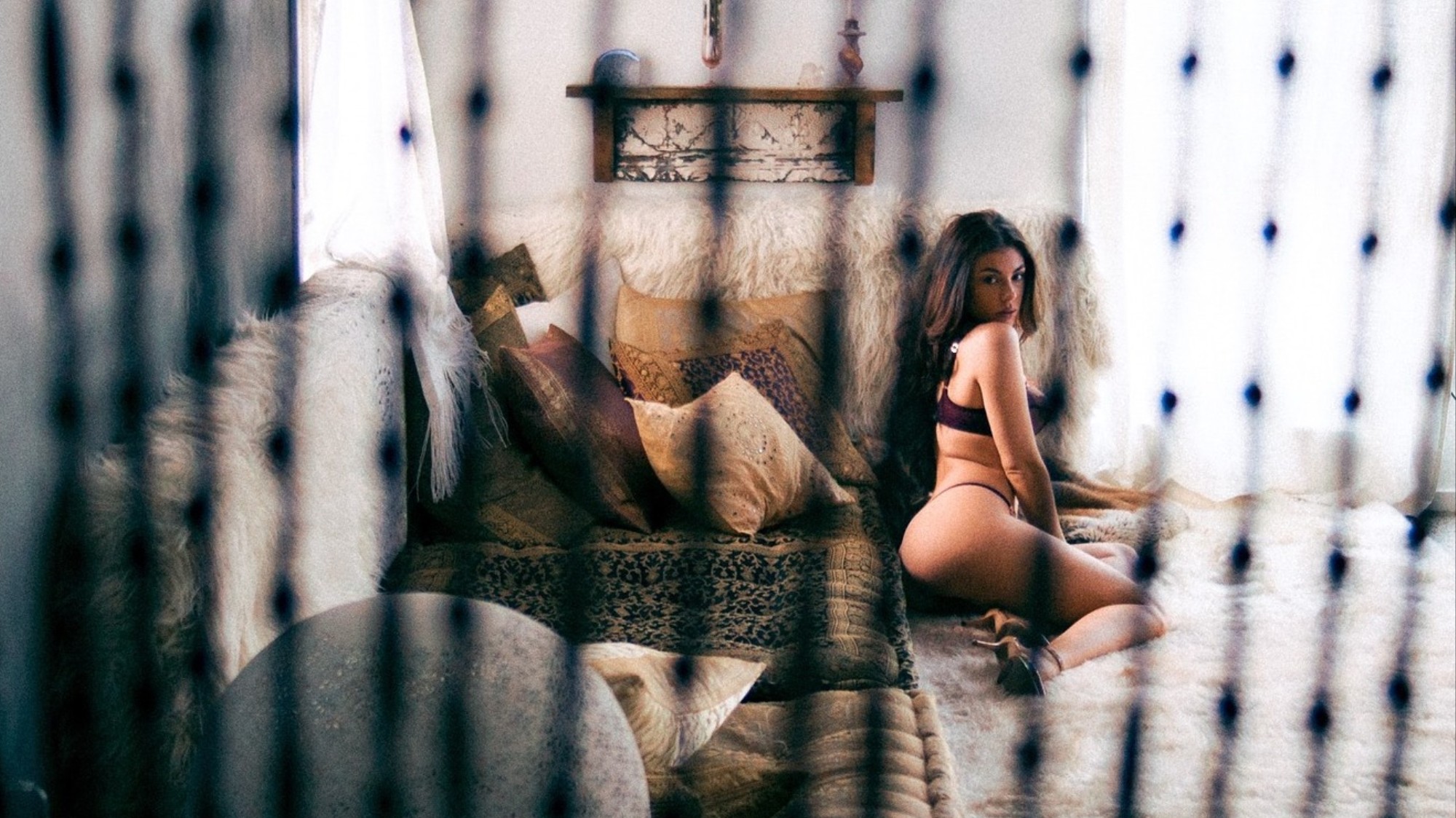 Just hanging out naked does a lot of good: how fresh bedding feels to your skin, for example, or that you can beat all the snacks of your choice while watching Netflix without getting stains on your shirt. And you do not even have to worry about whether you look attractive – after all, nobody sees you.
It is different when you are in a relationship and shares most of your everyday life with another person. Is casual nudity automatically sexually connoted as you sleep with the person you are undressing before? Or is being naked together rather a sign that a couple is particularly close? We talked to eight people about bare skin, self-confidence and freedom and found that opinions on the subject are just as varied as the naked human body.
Leah, 23
I am often naked in the presence of my partner. I think that has something special because you are so relaxed and familiar with the body of the other that you do not have to think much about the nudity. But I generally feel well in many situations even without clothes.
For me, that does not detract from the attraction of having sex. I think it's pretty cool that without thinking too much about normal nudity, you can move on to a sexual situation.
Brandon *, 28
There's nothing like smoking a joint naked with your partner or partner. Changing clothes in front of friends is no problem either, or fooling each other with nudity. Of course, as long as that is okay with everyone. You should not impose it on anyone.
Sara, 28
In the past, I was afraid of being naked in front of my partner in non-sexual situations – and I am a true nudist among Platonic friends. My concern was that my partner might see something unattractive or something "too genuine" on my body and then find me sexually unattractive.
I'm over it now. Mainly because my last partners made me feel comfortable with my body, even though I do not have any model measurements. Meanwhile, I am completely relaxed naked in front of my partners, even in non-sexual situations. Some people are surprised, but most of them just go blank.
The first time I was naked in front of one of my love affairs, while I was doing the household, the first thought that I'm an exhibitionist. After that he often hung around naked with me. The other day I came into the living room in the morning and he did his stretching exercises naked there. My influence!
Lisa *, 22
I am constantly naked in front of my partner because I have no air conditioning. For the person you're with, it's probably pretty exciting at first. For me, it is just normal. Sometimes I even forget that I'm not wearing anything and I open my apartment door naked.
Sydney, 24
When I'm naked in sexual situations, I feel attractive and stop thinking about perceived inadequacies. But when I change my clothes or go to the shower after a long day, I feel very differently. This may be just imagination, but I feel in such a situation observed and evaluated in a way that is impossible during sex. It's nice to be able to drop in the presence of my partner, but after a long day, I feel swollen and disgusting, and that kills the sexiness a bit.
Sasha *, 23
I'm not often so naked in front of partners, but on the other hand, I have never had a serious or long-term relationship. I would probably only show myself naked in everyday situations after having sex with the person. Sex is expected to be naked, so nudity in other situations may feel more intimate.
It is sometimes even uncomfortable for me to sleep naked next to my partner after sex. Then I insist on putting on a T-shirt. Not because I did not trust him or anything, I'm just not used to that. In general, I am not a person who is constantly naked at home. I would not read a book naked even when I'm alone.
Nevertheless, I think it's nice to feel so comfortable in your body that you can hang out with someone else like that. I really hope that I'll get to that point sometime.
Amy, 27
My friend and I are almost always naked at home. We now live together officially, but actually have lived together in his apartment before. Recently I wondered if this constant nudity somehow affects our sex life. I wanted to know from him if it was less special for him to see me naked during sex when I'm constantly naked. He said it was the other way around – that we're so often naked means we feel better together when we have sex.
I also asked him how he mentally distinguishes one type of situation from the other. He said, "If someone does not understand whether the partner or the partner just wants to be sexual or not, then that person has bigger problems than the question of whether hanging out naked."
Jeremiah, 24
I am constantly naked in front of my friend. I feel well and safe. This is a way to be free and not to be sexualized. In a relationship, it is different because I know that the other love my body as it is.
* Name changed