If you identify with any of these, it is important that you ask for help.
We know that nobody teaches us to be the perfect boyfriend or girlfriend, much less take a class at school on relationships, so we present some situations that we consider normal, which could be a symptom that you are living a toxic relationship.
1.Mistakes of the past
We all make mistakes and many couples forgive each other and are willing to go forward, but what happens when your boyfriend or you, at every opportunity, reproach him in the face with the same mistake over and over again?

– "Surely you are lying to me like the time, in 2010, that you told me that you were going to go with your friends to the cinema and you went to a club …" Are you still getting something out of 2010?
If you or your partner made a mistake and were willing to forgive him, forgive him! It is not fair to be taking it out at any time in the future.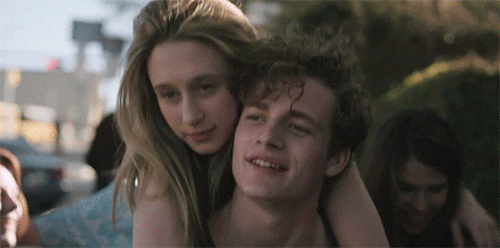 2. Retain the relationship to force
This can happen from a basic level to a very extreme one.
The most basic level could be small and harmless threats, such as: "I can not walk with someone who watches football all the time" … What seems like you're threatening to end if you keep watching football.
In a very extreme case, it seems like a novel, but there are cases of girls who become pregnant only to hold a man or a man who poses suicidal style threats as long as they do not leave it. Be very careful here, the toxic level could be extreme, the least will be talking to your parents and asking for professional help. Waters!
3. Not telling the reasons for the anger
This is more common in women than in men, although it also happens.
For example, if you are upset because they already went out 16 times with their friends and 2 times with your friends, you start with comments like: "Yes, of course, your friends are more of mine, right? You remember my best friend Pamela, obviously not because we did not go to her birthday. "

The only thing that shows is that you do not have the confidence and courage to say things straight and come up with a solution. "The last times we've gone with your friends, I think you need to live with mine." Also, why would you miss your best friend Pamela's birthday? If something similar happens to you keep your eyes open, you could be with someone possessive and toxic.
4. Blame your anger
You could not have had the best day, and you would have liked me to ask you how it went to relieve you and hug you to reassure you, but for some reason it did not happen, then your reaction is to get angry and conclude something like: "You should have asked me how I had gone".

How was your partner supposed to know why you were angry? How insensitive. -_-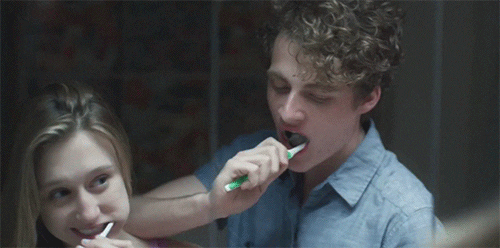 5. Extreme jealousy
Jealousy may be considered normal, but not when you feel it because a message comes to you, because you kindly ask the waitress something, you meet a friend in the street who does not see you for years or because you want to go out with your friends and you do not want to to do it, something is wrong.
The insecurity is mainly yours, so trust more in you, in him and in your relationship and stop making crazies stories in your head.
If you are going through any of these cases, however small it may seem, be careful. Talk with a professional and attack the problem from now on. It is not easy, let alone accept it, but a toxic relationship could become fatal when it is taken to an extreme.