Your fetish pants are going up? 
No need for a lot of material to give it a boost … Simple color wire and a needle can suffice! 
To customize jeans in a clever way, follow the steps of our Do It Yourself.
MATERIAL: 
– jeans 
– several colored threads 
– a needle 
– two or three beads for the braided belt
HOW TO USE THE CUSTOM POCKET: 
– Take two different colored threads of a length equivalent to two and a half times the length of the pocket.
– Double one of the threads in the needle and sew the bottom hem of the pocket through the inside, back to the visible part and stitch inside, about one centimeter from the first stitch. Customize the entire pocket.
– To stop sewing, sew the needle into the fabric inside, pass it through the loop and pull.
– Do the same thing with the second colored thread.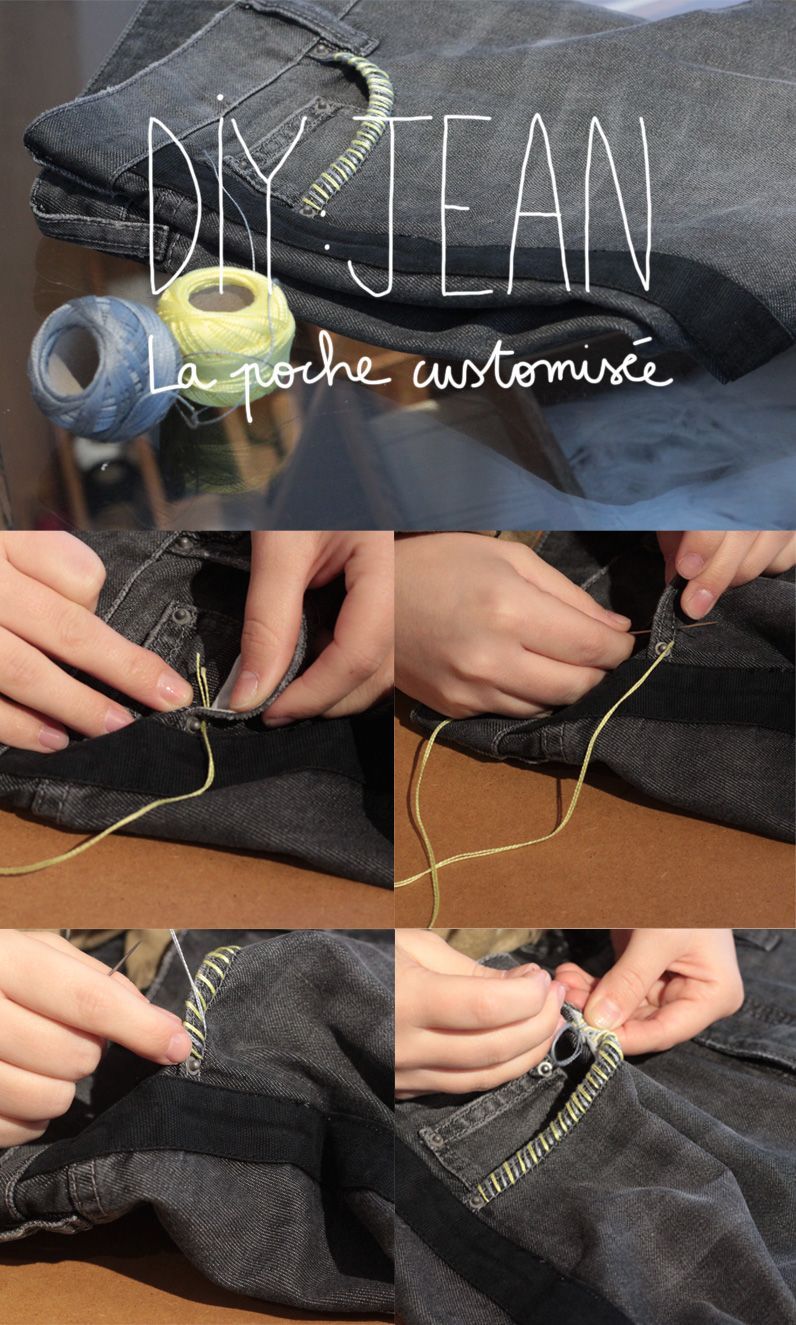 HOW TO USE THE DOUBLE BELT: 
– Take three color threads that are twice the size of your size.
– Braid the threads.
– Randomly add beads, making sure to tie a knot after putting on each bead to block it.
– Close the braid with a knot and wrap it around the waist of your jeans.