Even if you broke up with your boyfriend, you would not be completely heartless to continue driving at 70 mph (113km / h) while he's still on the hood of the car, is not it? Do not answer, it was a rhetorical question. However, you should check if your answer matches that of Patresha.
Patresha Isidore had broken up with her boyfriend eight months earlier. Yet they live together and even have a daughter together.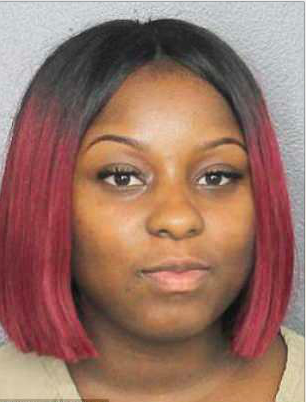 So when Patresha had to pick up their daughter at school, Francis did not let her go and got on the hood of their car to stop him. Nevertheless, as you can see, this action did not stop her, but perhaps even encouraged her more. She continued and drove her car on the Florida highway while Francis was still on the hood of the car, or rather hung on the hood, to save his dear life.
he explained that she had left with her boyfriend still on the hood of the car because she had to get her daughter back and she was not ready to face any foolishness on the way.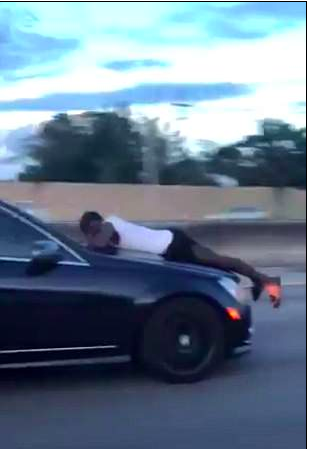 However, she probably did not expect anyone to shoot a video along Interstate 95 while she drove calmly.
According to her, Francis had the opportunity to get out of the hood, but stupidly, he refused to move. He probably did not expect Patresha to leave, but she did.
Francis said he needed the car when Patresha needed it too, so he climbed onto the hood of the car to stop him. His efforts were useless, because rather than getting the car, he had a taste of Florida's wings.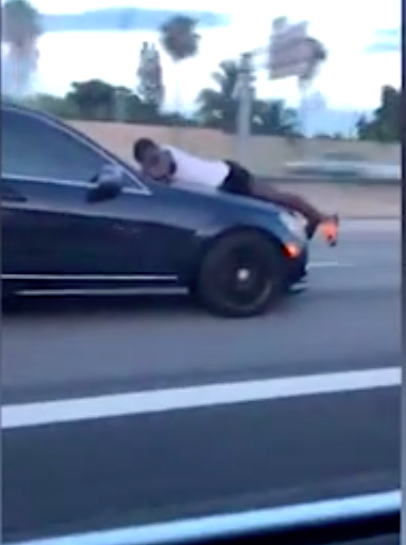 On the hood, he managed to dial 911 and alert the police.
Daniel Midah shared this video on Twitter with the caption: "When she's done with you, but you're not done with it! "
The mother later revealed that she had filmed Francis as she begged him to get out of the hood of the car, but the man was just staring at her blankly.
After Francis was able to get on the car, the tandem drove to 39th Street and 32nd Avenue, where Patresha was stopped. His offenses were culpable negligence and misconduct. However, she was quickly released.