The tragedies unite people, and that is in the most difficult times is when we know the enormous heart and solidarity that we are capable of, especially if a child needs all the love and support to prolong his life, as Oscar Saxelby -Read. The boy is five years old and suffers from acute lymphoblastic leukemia, a type of aggressive cancer that affects white blood cells and bone marrow, which is why he needed to be given marrow to heal.
The doctors told his family that he only had three months to find the candidate that could be compatible, so they launched a social media campaign called Hand in hand for Oscar. No matter that it was a rainy day in Worcester, England, five thousand people gathered at the school to see if they were candidates to help.
No matter the rain or the weather, thousands gathered to donate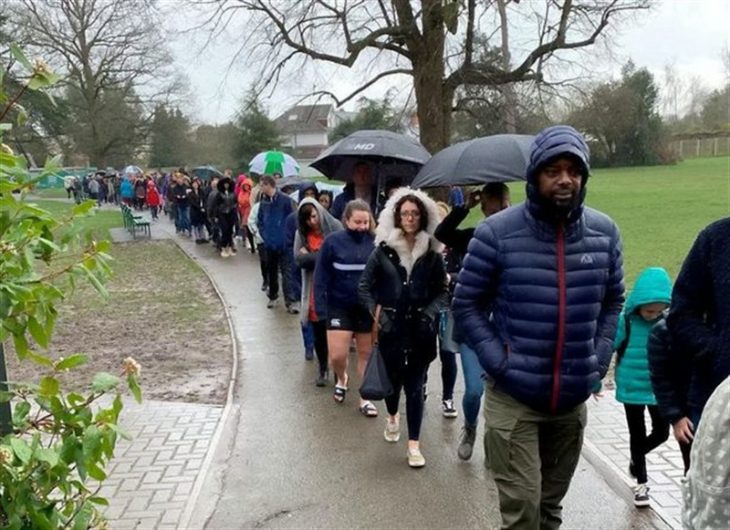 Oscar's parent campaign touched thousands of people who signed up to register stem cell donors; So, no matter what the weather was cold and it was raining, about five thousand people lined up for hours outside the school of the little boy alone to sign up for tests that would help them know if they were compatible or not.
They broke a record

The non-profit organization DKMS, responsible for testing and donor forms, confirmed that they had only managed to gather 2,200 people during a similar event; however, the Oscar campaign exceeded the number. The school thanked the attendees through their Twitter account:
There are no words to express our sincere gratitude and love for the thousands of amazing people who appeared as donors this weekend at Pitmaston Elementary School. We have registered 4,885 cell donors. The volunteers were incredible.
And despite everything, Oscar does not give up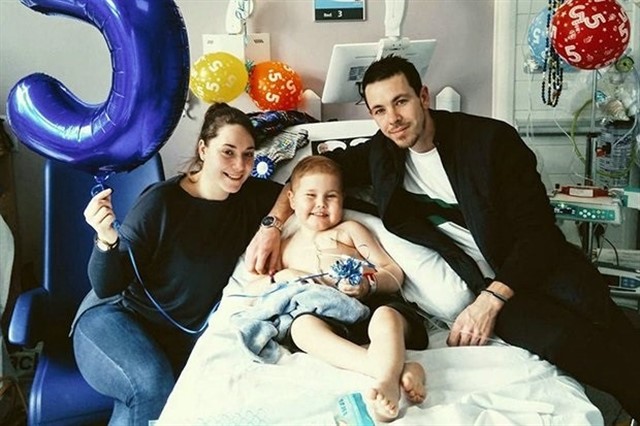 He has undergone 20 blood transfusions and has had to undergo different chemotherapy sessions. In an interview for the British newspaper The Telegraph, Oscar's mother spoke about the situation:
Oscar is a fun, loving and energetic child, he deserves to live, but he has also shown that he is a great soldier who fights against a horrible disease. You need to take advantage of your life in the most normal way possible; He now needs someone else to save him.
It is still not confirmed if any of the people are compatible, but do not lose hope of finding it as soon as possible. Meanwhile, their parents are grateful for the citizens' response and hope that thousands more can register as donors, not only for Oscar but for all the children who need it.