After a year of hard work, we are all looking forward to a well-deserved rest! The path and the "formula" for the holidays can vary from one person to another: there are those who prefer to spend a week of relaxation, while others prefer to live an adventure full of adrenaline.
If you are still undecided and have not booked your next vacation yet, here are the pictures of 16 incredible places that are only suitable for the most adventurous travelers.
1. The "Big Blue Hole" is located in Belize and is a must for diving enthusiasts.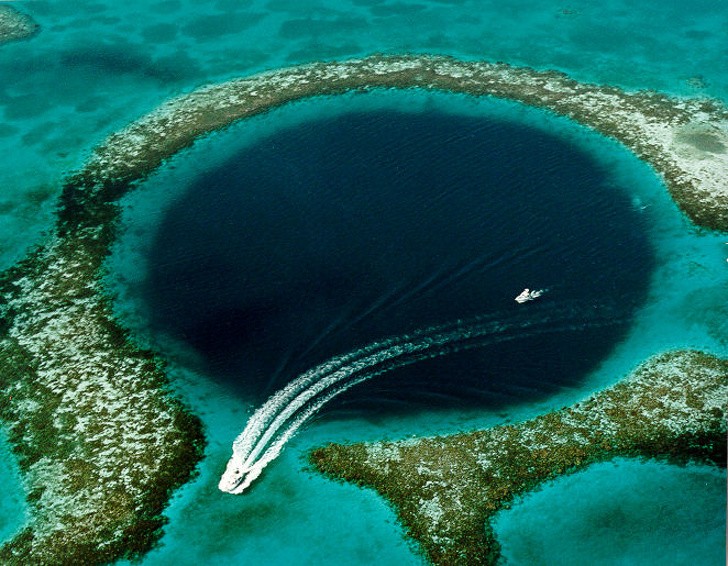 image: US Geological Survey (USGS) / Wikimedia Commons
2. The deep labyrinths of the Carlsbad Caves (USA) is one of the oldest and most mysterious cave systems on the planet.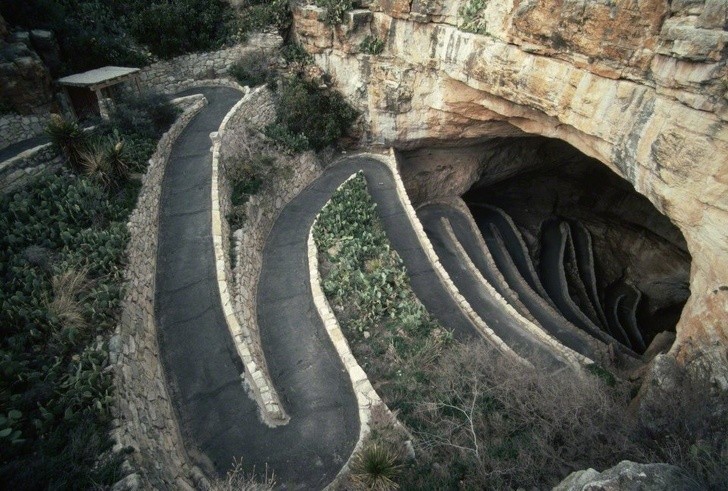 image: MattCloudy / Reddit
3. Off-season swimming at Lake Lioson in Switzerland
4. These cracks and ice waves are as if they lead directly to the heart of the Earth. These wonders can be found in Skaftaffel National Park (Iceland).
5. In the Philippines, this can also happen: swim among hundreds of fish!
6. These marine caves that are located near Pula in Croatia have become very famous on social networks … These photos explain why!
7. The cenote of Ik Kil in Mexico is a magical and mysterious place that welcomes thousands of tourists every day
8. In Australia, at Crocosaurus Cove, you can watch alligators very closely …
9. A swing suspended in the void with a view of the volcano Pichincha (Ecuador). The tranquility is only a question of perspective!
10. Watch the sunset from the rock formations near Sedona, Arizona (USA)
11. A submerged show can await you in the waters of the Hawaiian Islands. It only takes a little courage and letting oneself be rocked by the waves …
12. Jacob's Well is located in Texas in the United States and is one of the most dangerous dive sites in the world ….
13. A quiet walk along the crater of Mount Bromo, an active volcano of 2329 meters high in Indonesia.
14. If you are looking for a place to find peace and quiet, this beautiful place is located in Alberta (Canada)
15. Lake Labuan Cermin is also called the "mirror lake" because of its crystal-clear surface waters that never mix with the warm green waters of the bottom …
16. Swimming with the charming and sweet whale sharks is possible on the island of Derawan in Indonesia.