When we talk about fashion we also talk about comfort and the oversized trend is the perfect blend of both characteristics.
The secret to making the big clothes fit like a glove is to combine it with the right accessories, just like these 15 celebrities who managed to take advantage of their oversized garments. If they could, we too!
1. Rihanna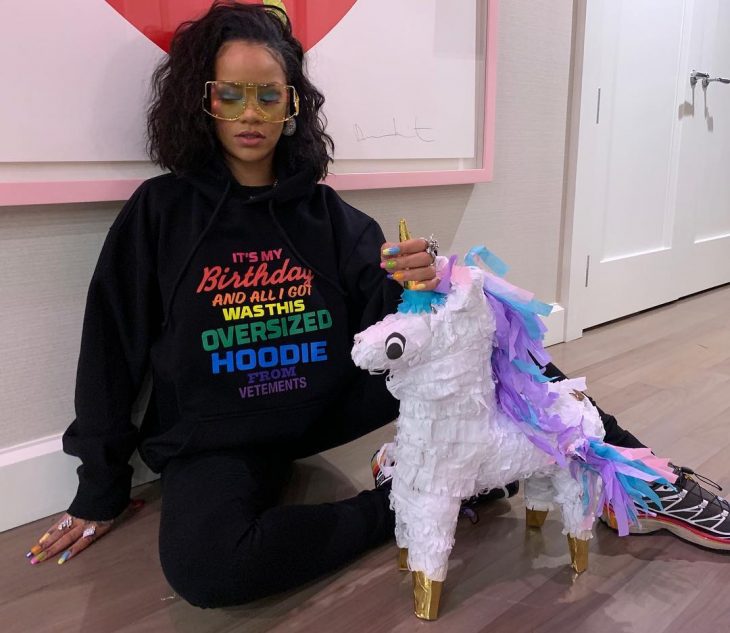 It is not just about buying clothes some sizes larger than usual, there are also wide garments that give the oversized effect, but they fit in the right places like the length of the sleeves, for example.
2. Camila Cabello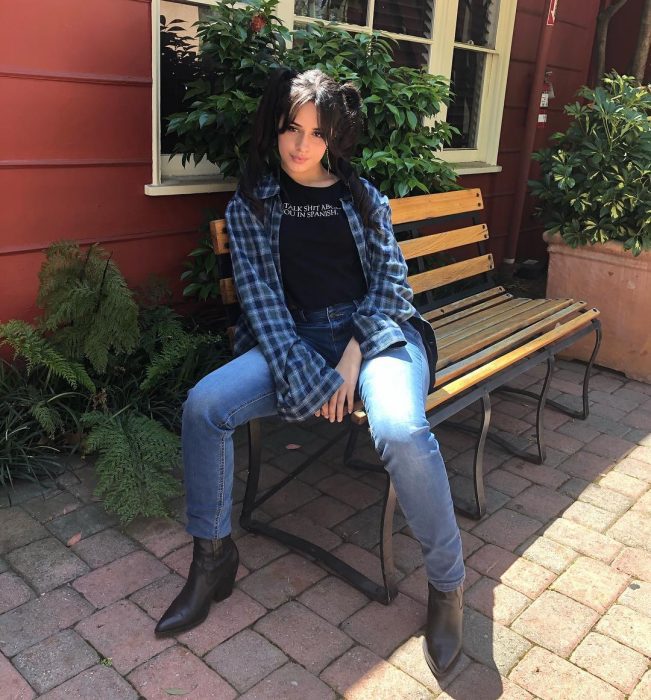 All respected girlfriends have robbed their boy of a sweatshirt or shirt (sometimes more, ups!) And besides that, we love to smell her perfume, they are also very comfortable. Combine them with tight jeans and high boots to compensate width with height.
3. Maisie Williams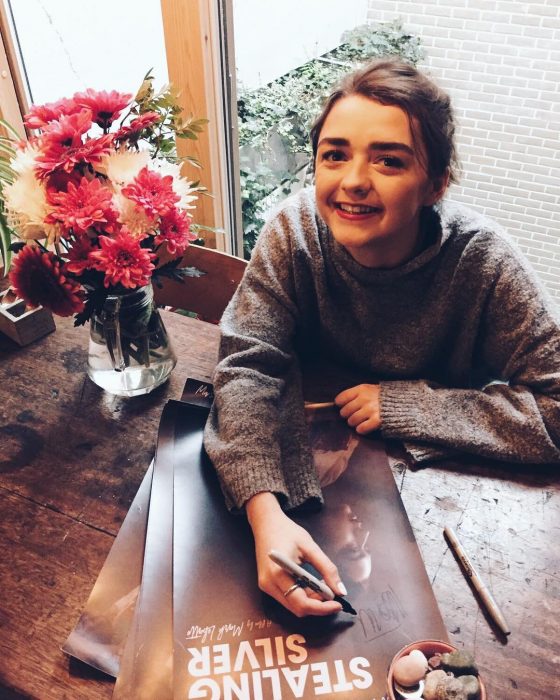 The granny sweaters that we hated so much when we were preadolescents have returned with great force. They are perfect to give you a carefree and vintage look.
4. Paris Jackson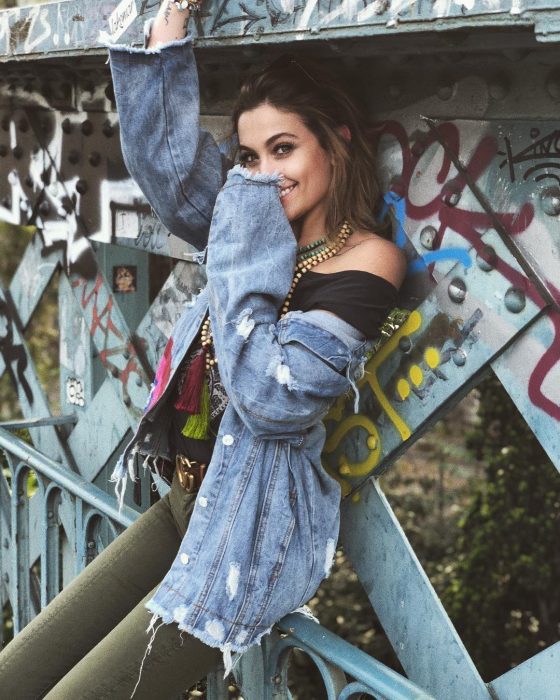 If you are going to use a jacket, sweatshirt or oversized shirt , try to wear tight pants, either jeans , leggings or even a pencil skirt.
5. Sabrina Carpenter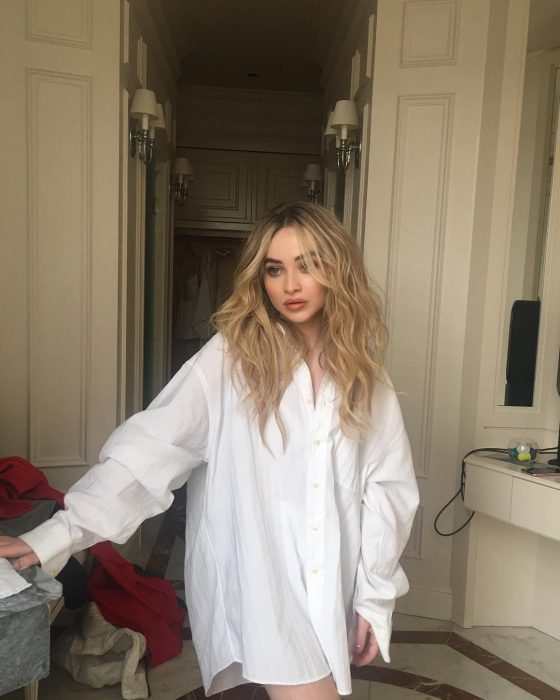 Loose shirts are a classic and to use them in your favor the secret is to unbutton the buttons above to form a neckline. In addition, you can combine them with a short to stay fresh.
6. Lucy Hale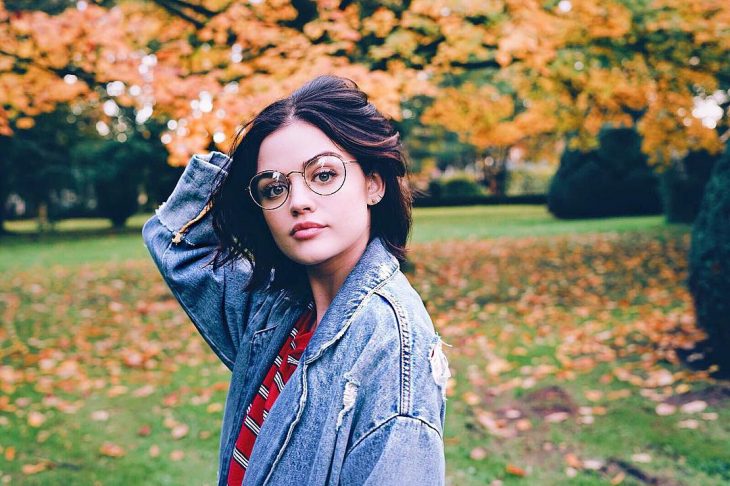 Denim jackets are indispensable. Use them open to create a straight line that will give the illusion of smallness.
7. Yuya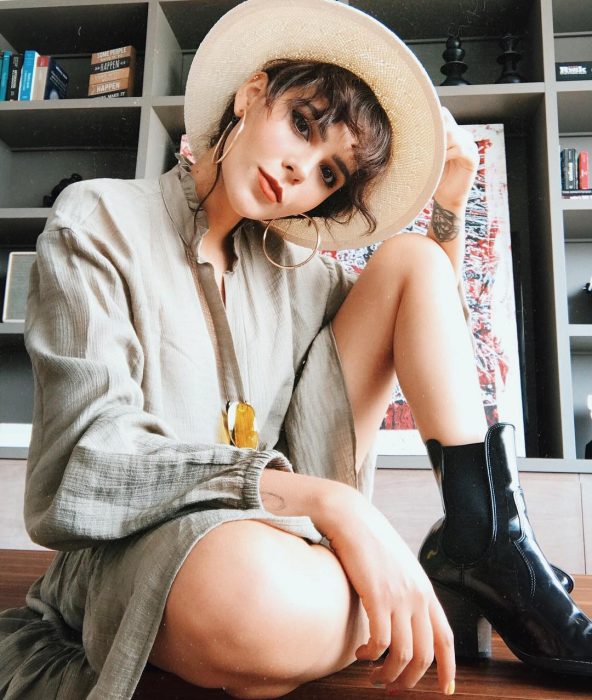 So that the extra fabric does not take over you can roll up your sleeves and expose your arms or show off your legs.
8. Victoria Justice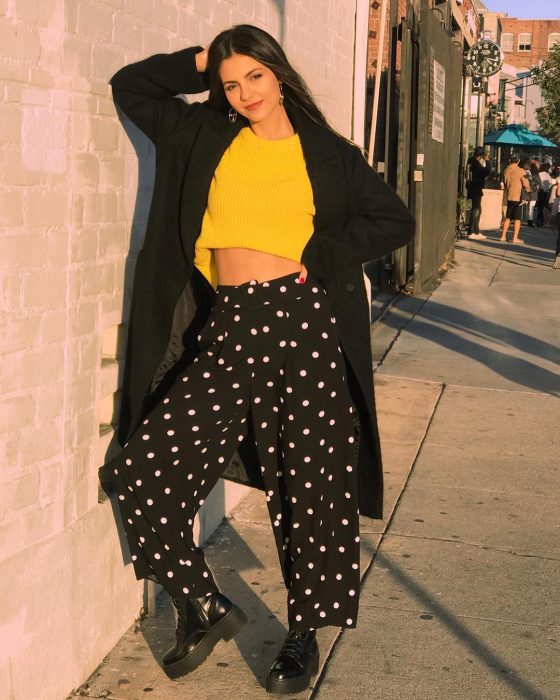 Wearing wide pants seems like a challenge, but it's really easy to make them play in your favor. How? Dress a crop top and show a little skin.
9. Kylie Jenner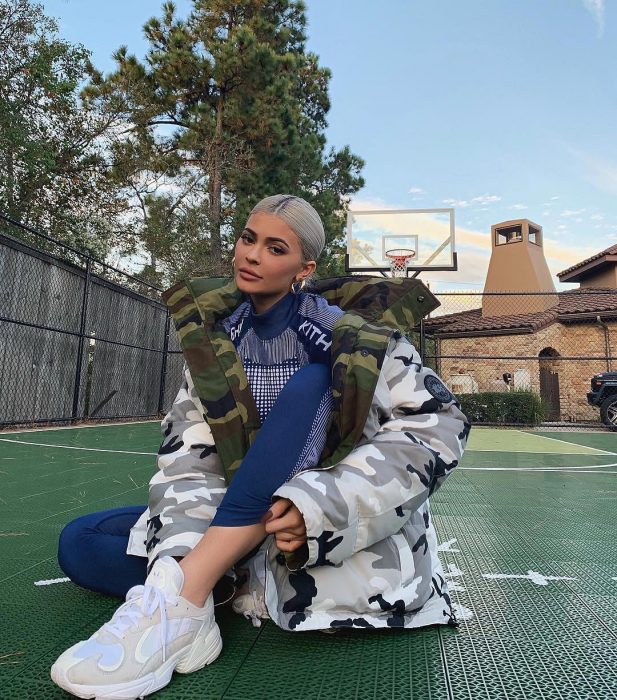 In addition to wearing tight pants or skirts to not look so bulky, you can also comb with a pigtail, chongo or braids. The joke is not to give so much volume to your mane and keep things simple.
10. Gigi Hadid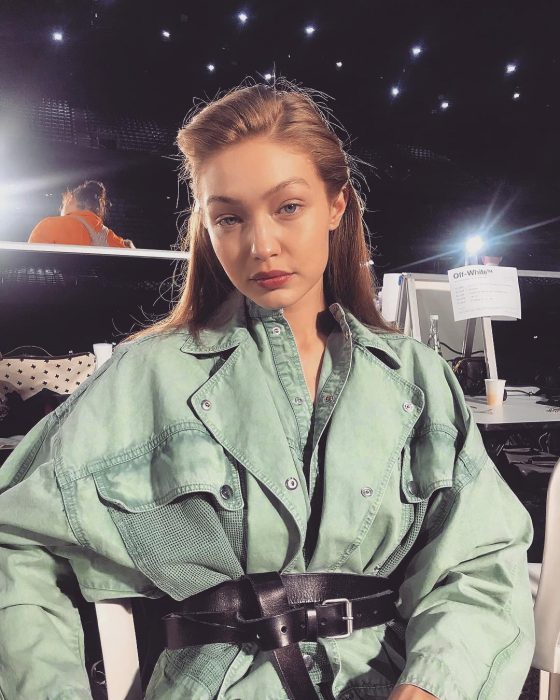 Choosing a completely oversized outfit can play against you because it will make you look very big. The secret to taking advantage is to highlight your waist with a belt.
11. Ariana Grande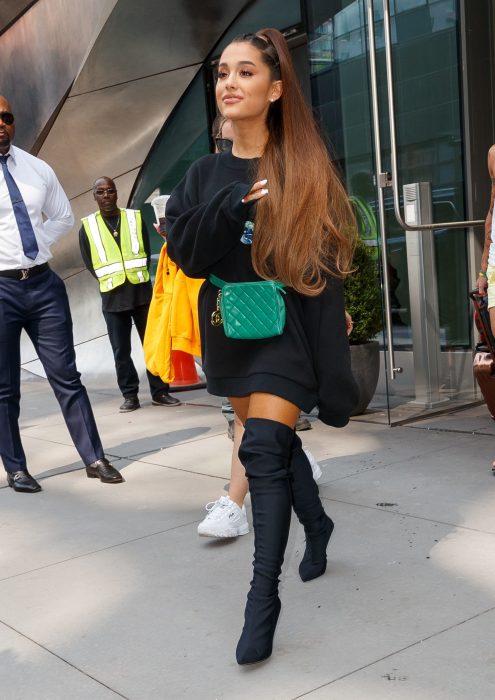 Ariana has taken over this look, it is common to see her wearing wide hoodies as if they were dressed. Your secret? The combination of short and high boots stylize her legs and make her look high.
12. Zendaya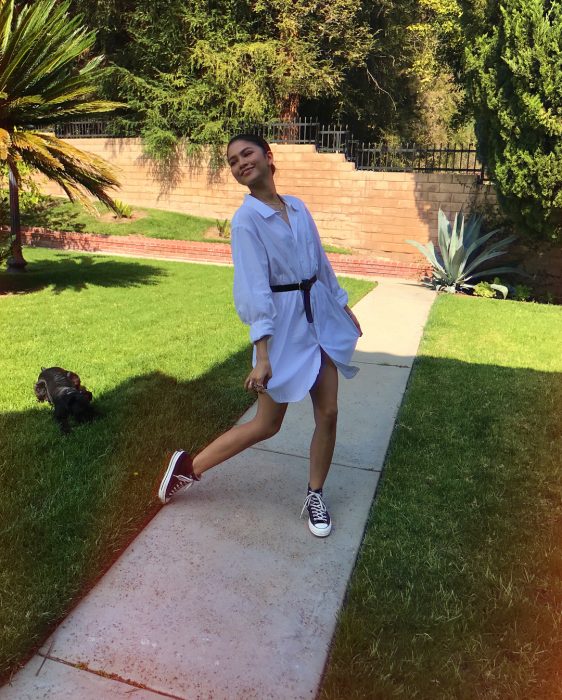 By wearing clothes that widen and make you look a little more chaparral, it is best to use heels to gain height, but this does not mean that tennis is prohibited. To use them, it is best to leave your legs uncovered.
13. Selena Gomez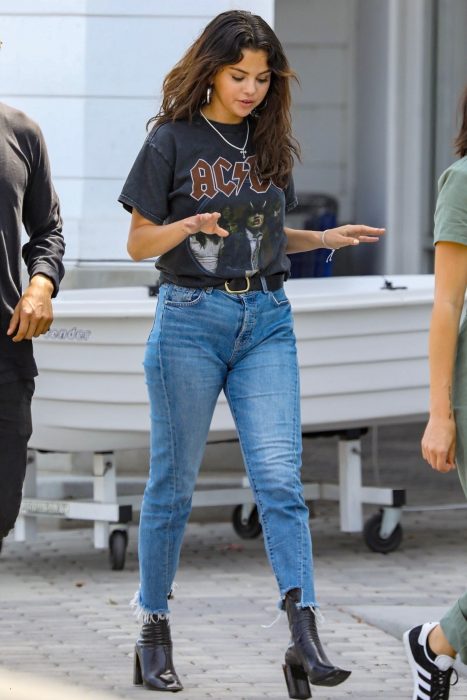 The rocker t-shirts became indispensable fashion garments that look great and with simply washed denim pants.
14. Alexa Chung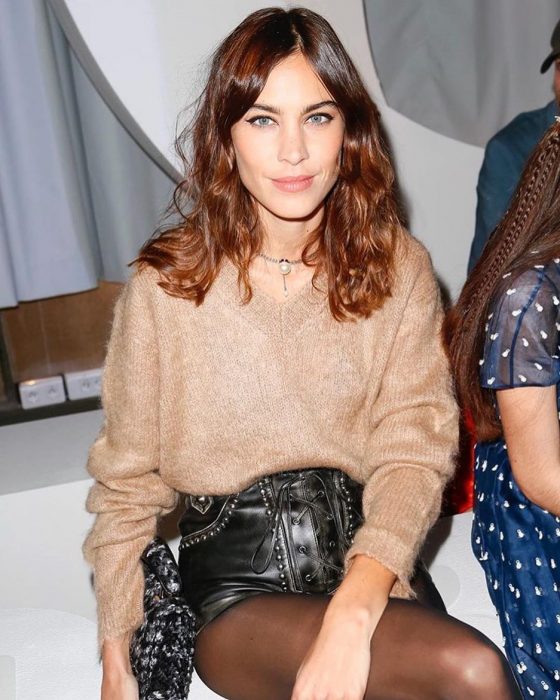 If you are going to wear large clothes, try to make your bag small so that you do not increase the volume unnecessarily. A handbag will balance things.
15. Cara Delevingne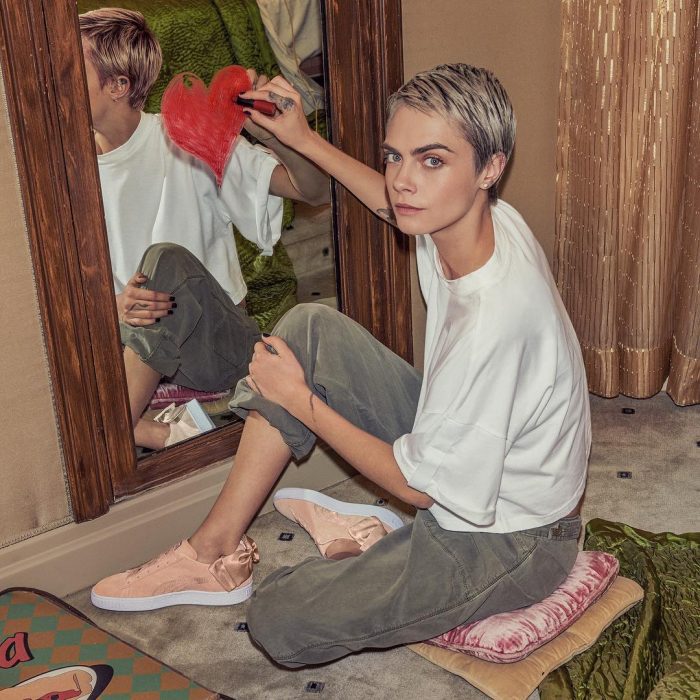 This tendency requires that you have a lot of attitudes because it will inevitably make you look bigger and your security will help you project a great image.